Maintenance
Year-round Service
Relax—we've got you covered.
Let us take care of your yard and landscape chores year-round.
Spring
We'll bring your landscape back to life with yard and garden cleanup, deck and patio power washing, lawn fertilization, prep all garden beds, add mulch, and plant your annuals.
Summer
In the summer, we offer weekly and vacation lawn mowing, monthly garden care, tree and shrub care, invasive removal, storm cleanup, lawn edging, lawn weed control, pest control, rose care, and add mulch.
Fall
In the fall, we'll take of leaf removal and getting your landscape ready for the winter.
Winter
In the winter, we can take of snow removal and plowing, and remove any ice dams from your roof.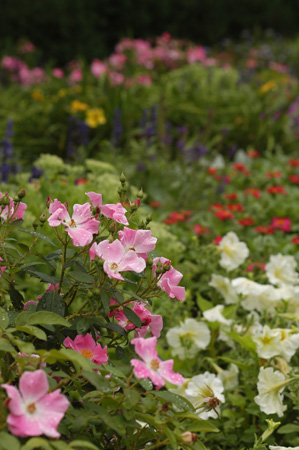 Gardens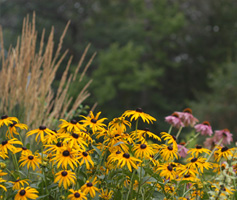 Let us design a garden to bring out the natural beauty of your landscape.
Trees & Shrubs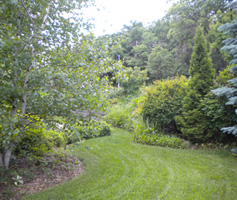 Choosing the right trees and shrubs will add beauty to your landscape for many years.
Hardscapes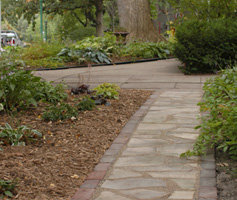 We create attractive hardscape features to enhance your outdoor living space.
Our Service Area
We serve clients in a limited geographical area in order to minimize travel time and expenses, and to maximize our focus on clients within our service area. This policy conserves resources and benefits the environment—two of our core values.
The majority of our landscape maintenance customers reside in the following communities: Arden Hills, Como, Falcon Heights, Highland, Lauderdale, Macalester-Groveland, Roseville, St. Anthony Park, and Summit Hill.
We will respond to requests for design & installation services for properties in the following ZIP codes: 55102, 55103, 55104, 55105, 55108, 55113, 55114, 55116, 55117, 55406, 55413, 55414, 55417, and 55418.